---
New Arrival
Sale price $1,099.99
Regular price
$1,499.99
Sale
Sale price $899.99
Regular price
$1,299.99
Sale
Sale price $329.99
Regular price
$449.99
Sale
—
Sold Out
---
Featured collection
Sale price $109.99
Regular price
$199.99
Sale
Sale price $129.99
Regular price
$219.99
Sale
---
Wifi(AirPlay2) &Bluetooth 5.0 Multiroom Speakers and Amplfiers
WIFI(Airplay 2) & Bluetooth multiroom speakers and amplifiers are available right now.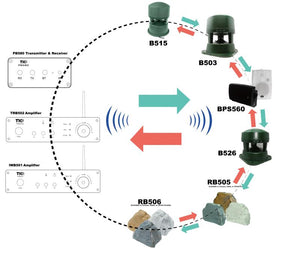 TIC Bluetooth v5.0 Mesh Speakers and Amplifiers
TIC's new Bluetooth 5.0 family of multi-speaker audio solution. Compared to Bluetooth 4, our new Bluetooth 5 chipset offers significantly range improvement, up to 4x the distance (vs. 4.0) and increased audio quality due to speed & bandwidth enhancement. Best of all, you can easily connect up to 100 compatible TIC Bluetooth 5 devices to create a massive multi-speaker sound system.


Shop Now
Commercial Amplifiers & Mixers
With built-in 70v dial, our commercial speakers are favorite among professional AV installers for their ease-of-installation and powerful and clear audio performance, both in indoor and outdoor environment. They are perfectly suited in a wide range of applications, from commercial and industrial PA systems to booming sound entertainment systems in outdoor restaurants and residential homes.
Shop Now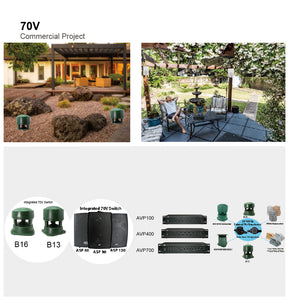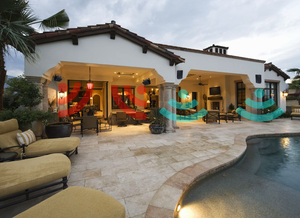 WifiStream Speakers & Amplifiers
Freedom to play your music the way you want.
One room, two rooms, all rooms.
Indoor & outdoor.
Different songs or all in sync.
Just connect & play.
LEARN MORE
Blog
When you talk about whether an audio loudspeaker is 4 ohm or 8 ohm, you're referring to the speaker's impedance, an electrical property similar to resistance. Speakers come in several different...
Series vs. Parallel Connection Unfortunately, getting it right goes beyond the speakers you choose: You also have to wire them correctly. There are two ways you can connect multiple speakers...
70V systems are typically used for installations that require large amounts of speakers to be installed. The 70V transformer on each speaker allows you to have multiple lines of speakers...